Your cart is currently empty.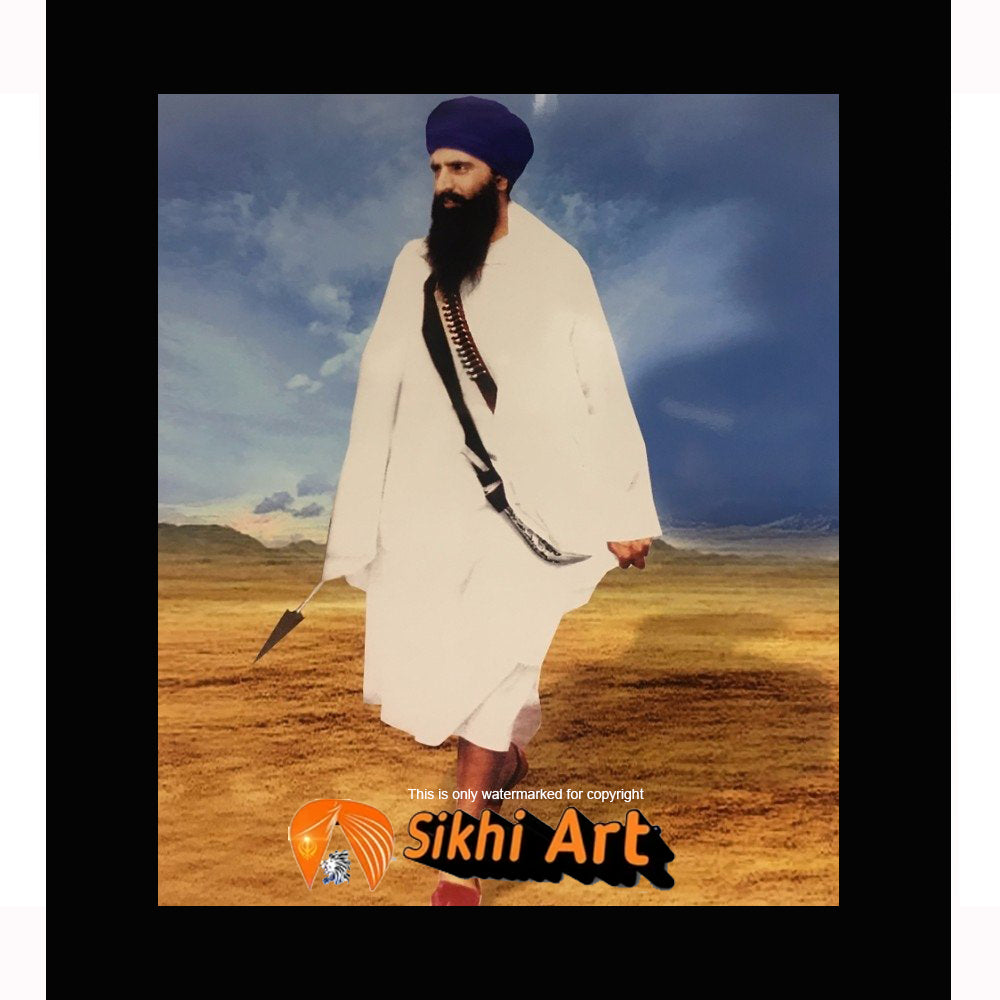 Jarnail Singh Bhindranwale born Jarnail Singh Brar) (2 June 1947 - 6 June 1984) was the leader of the Sikh organization Damdami Taksal, and a notable supporter of the Anandpur Resolution. He advocated against the consumption of liquor, drugs and laxness in religious practices, such as the cutting of Kesh by Sikh youth. Akal Takht describe him a great martyr of the Sikh Nation, who made supreme sacrifice for the sake of faith.

All frames are made to measure in our UK Workshop hence these frames are non refundable.

We can provide you with custom size or ANY SIZE TO ORDER as per your requirement basis.

Main Features:
Sant Jarnail Singh Bhindranwale Picture Frame.
Available in 6 Frame Colours: Oak, Gold, Silver, Black, White, Mahogany.
Watermark on product image will be removed once picture is purchased, (due to copyright).
Best priced on the internet. If you need a custom design please let us know, we can make to measure any size frame. We have over 35 years of experience in manufacturing Picture/Photo Frames.

Feedback Policy
We want you to be 100% happy with your purchase. Please do not hesitate to contact us if we can help you any further.This is unlikely, but in case you have any issues with your frame, please contact us before leaving feedback, we will promptly sort it out for you.

Free UK Mainland Delivery
Provide free deliver in Mainland UK
Quality Products
We ensure the product quality that is our main goal
Online Support
We ensure the product quality that you can trust easily